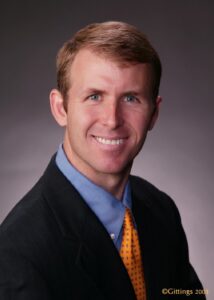 Criminology, quantitative methods, law
"Mental illness is the root cause of so much human suffering, not just for the person afflicted, but their friends, family, community, and society.  When we are able to positively and timely intervene, we prevent the suffering of not just one person, but of hundreds."
Talcott J. Franklin is an attorney, developer of educational programs, and author with a wide variety of professional experiences. After graduating from the University of Washington, Tal began his professional career as a Juvenile Rehabilitation Counselor-1 (JRC-1) in the maximum-security unit of a juvenile detention facility operated by the state of Washington. As part of an interventionist staff, he helped protect individuals from further victimizing each other while serving their sentences for murder, rape, armed robbery, assault, and other serious crimes, and was involved in the capture of several escapees.
Following his time as a JRC-1, Tal obtained his M.A. from the University of Washington, where he served as a teaching assistant and ultimately a full instructor while also working as the research director of a foundation, focusing his efforts on crime statistics and crime prevention strategies.
In 1995, Tal graduated magna cum laude from Washington & Lee University School of Law, where he was Editor in Chief of the Washington & Lee Law Review, a member of Order of the Coif, and the recipient of the Robert and Anne Banse Honor Scholarship.
Following law school, Tal worked as an associate at Hunton & Williams while representing countless survivors of sexual and physical abuse pro bono, receiving in 1997 the Mecklenburg County Bar Association Volunteer Lawyers Program Award for Exemplary Service to the Indigent and the 1997-1998 and 1998-1999 E. Randolph Williams award for Outstanding Pro Bono Service. Tal was also one of two attorneys personally recognized for the work that earned Hunton & Williams the American Bar Association national pro bono award.
Tal subsequently worked at several law firms and at American Airlines as Intellectual Property Counsel, before moving to Patton Boggs LLP, where he became an equity partner, Deputy Chair of Litigation firm-wide, and Dallas office head of litigation.
In 2002, he was the Co-Chair of the Dallas Bar Association Pro Bono Activities Committee, for which he also served as Co-Vice-Chair in 2001, where he focused the Committee's efforts toward protecting at risk children.
In 2010, Tal started Talcott Franklin P.C., a boutique law firm with an international client base, which grew to over 20 senior attorneys licensed in twelve states. Tal has been featured on television, radio, and print media, including CNBC, NPR, the Wall Street Journal, Bloomberg, HousingWire, and numerous other outlets.
Tal is the author or co-author of three legal treatises, two books on self-protection for young people, a book on helping incarcerated persons successfully transition back into society, and numerous articles. In 2017, he created a student self-protection program at the request of the Virginia Board of Education to be taught throughout the state in physical education classes.
Tal is currently a partner at Washington, D.C. based Franklin Scott Conway LLP.
Tal enjoys spending time with wife Jennifer, and children Ava, Charlotte, and Virginia. His hobbies include the outdoors, fitness, cooking, nutrition, gardening, snow sports, water sports, history, travel, dogs, theater, and anything that floats.
Why this matters to Tal
"Gary Wolnez was the kind of guy who, when he said 'Good to see you,' you knew he actually meant it. He was always smiling and very popular with everyone. I was a nobody in high school, and Gary made me feel like I was somebody. I remember like it was yesterday when I came home from college and my mom told me Gary had committed suicide. Gary had always been in amazing physical shape. My mom said he got depressed in college and came home. He was on medication but didn't like it because he couldn't work out very well. Even decades later, I start to tear up when I talk about Gary. He had such a big impact on those around him. If there's a way to keep the world from losing too soon another person like Gary, I want to be part of it."